Who are we looking for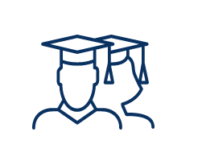 Motivation and willingness to develop your skills in testing area is the key to our searches.
We are looking for students from degree courses like:
Automatic Control and Robotics

Mechatronics

Information Engineering and related courses.
Recruitment to the Testing Academy suspended due to the epidemic of SARS-CoV-2.