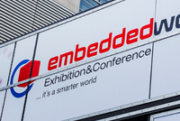 Company representatives at EW23
22/02/2023
With the Embedded World coming up, it's time to introduce profiles of our company's representatives.
If you're interested in learning more about our services and the latest developments in the industry, our team will be on hand to answer any questions.
Marcin Miśkiewicz is the Testing Team Leader at GRYFTEC. Working since 2012, went through the full path from Junior Tester to Team Leader. Besides his leadership activities, he is also a Test Manager in 3 projects, dealing with devices supporting combustion engines. Marcin is highly skilled in identifying risk and is dedicated to ensuring that our services meet the highest standards.
Paweł Chaberek – for over 11 years in IT as a developer FPGA designer, device test engineer, and test manager. He accomplished complex FPGA projects in GRYFTEC Embedded Systems. Currently working as a Test Manager, and is also involved in automation and implementation of new solutions for current legislation requirements for the automotive industry. After work, he is a committed mountain bike cyclist. 🙂
Krzysztof Oflus– Full-time C# .NET developer for over 3 years realizing complex applications helping embedded tasks development in GRYFTEC Embedded Systems. Currently involved in the implementation and development of new solutions for the automotive and embedded industry. Privately, an enthusiast of all kinds of electronics.
Be sure to mark your 📌 calendar and join us at the EW23.
📆 Schedule a meeting: marketing@gryftec.com