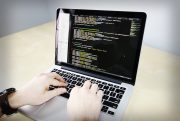 Student internship – closed recruitment
23/06/2016
We'd like to inform that this year's student recruitment for internships is closed. We would like to thank for all the offers submitted.
Already we invite you to next year's edition of the internships in our company.
If you want to take with us student internships in the off-holiday timeframe please contact us via the form on our website or write to info @ gryftec.com.