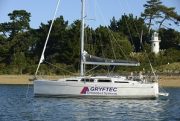 We are pleased to inform that our company became the owner of a yacht Hansa 345. The boat was launched last Saturday and is available to employees as well for people interested in chartering a yacht.
Hanse 345 is a safe and functional vessel with a modern design. Three lockable cabins, a comfortable wardroom with two additional berths, an ergonomic hull and a lot of storage allow pleasant sailing for the whole family. Large cockpit with stoppers and capstans within easy reach of the helmsman allowing one-person sailing.
Everyone waiting to see the unit, please visit the marina at Przestrzenna street in Szczecin.
To charter our yacht, please contact the Sailing House "Mila".
www.mila.szczecin.pl
Tel: +48 91 30 70 500
E-mail: biuro@mila.szczecin.pl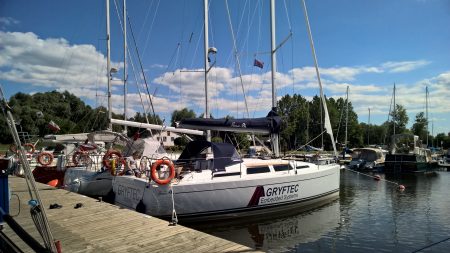 On www.mila.szczecin.pl you will find a document containing "General conditions of yacht chartering".