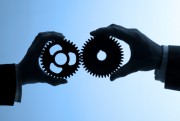 GRYFTEC has become official distributor and representative of frenzel + berg electronic GmbH
21/03/2011
Gryftec company has become authorised distributor and representative of frenzel + berg electronic GmbH & Co.KG frenzel which offers many proven solutions for: PLC-modules and visualisation with CoDeSys and I/O-extension via CANopen.
As an experienced electronics company, frenzel + berg electronic do not only operate in the hardware and software development, they also produce their own components, such as CANopen modules, compact control, core modules, micro-controller systems and visualisation panels. CANopen-Chips elements and PLC-modules is a new and attractive offer from this company into the Polish market.
CAN provides an inexpensive, durable network that helps multiple CAN devices communicate with one another. An advantage to this is that electronic control units (ECUs) can have a single CAN interface rather than analog and digital inputs to every device in the system. This decreases overall cost and weight in automobiles, medical devices, information systems and vending machines. The frenzel & berg electronic compact-PLC is programmed with the PLC-programming-system CoDeSys. CoDeSys is a powerful tool for software engineering which supports different program languages defined by the IEC61131 like: IL, LD, FBD, SFS, ST. Additionally, CoDeSys supports the CFC which is a graphical programming language. The frenzel & berg electronic device is a new feature-rich, high quality products at a very attractive price.
The proposed PLC-compact controller cooperate with operator panel. It is equipped with touch screen. This option includes an additional operator's panel which can be configurable and programmable through the use of quick and easy CoDeSys software.